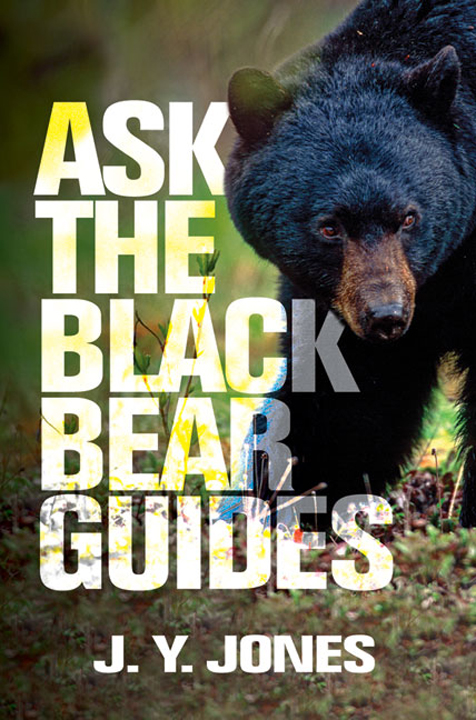 Ask The Black Bear Guides
By J.Y. Jones
2008 Long Beach, Safari Press
Non-Fiction, Hunting
ISBN: 978-1-57157-282-0
Black bears number close to one million animals on the North American continent, and their population is larger than any other bear species on earth. They range from Mexico to Alaska, and just as the terrain they inhabit is diverse, so are the hunting tactics for obtaining them. Black bears are hunted with hounds, by spot-and-stalk, from a boat, by calling them in, and by baiting them.
Well-known author J. Y. Jones has interviewed twelve top black bear guides to find out how they manage to get bears year in year out, hunt after hunt. So follow the author from Alaska to Arizona and from the East Coast to the West Coast as he asks penetrating questions of the guides. Not only will you learn how guides bag their bears, but you will also learn how you should prepare in case you want to go on a guided hunt. And even better you will learn how to interview your guide before you put your hard-earned money on the line.
Whether you are looking for a guided hunt or one that you want to do by yourself, you will learn a lot from these pages. From calibers to clothing and from bait to binoculars, every topic necessary to hunt black bears is covered in these pages. This is not a book from one author who has shot six bears in his entire life; it is a book with hunting information from twelve of the top black-bear guides—people who have guided hunters to hundreds of bears and who have a cumulative experience of over 300 years. Try to beat that!
---
$24.95 - Hardcover

---
---
---
---